Waterborne: Zebra Mussel (Dreissena polymorpha)

Origin and Date of Introduction: Caspian and Black seas; mid-1980s.
Pathway / Media: Mississippi River and connecting waterways; ballast water.
Reason for Introduction: Accidental, to Great Lakes region.
Preferred Habitat: Freshwater aquatic ecosystems.
Ecological / Economic Damage: Clogs intake and sewer pipes, out-competes native mussels. Zebra mussels found their way to Louisiana by means of ballast water from the Caspian and Black seas dumped in waters that eventually flowed into the Mississippi. Recent experiments show that radio waves may control zebra mussel populations without harming native species.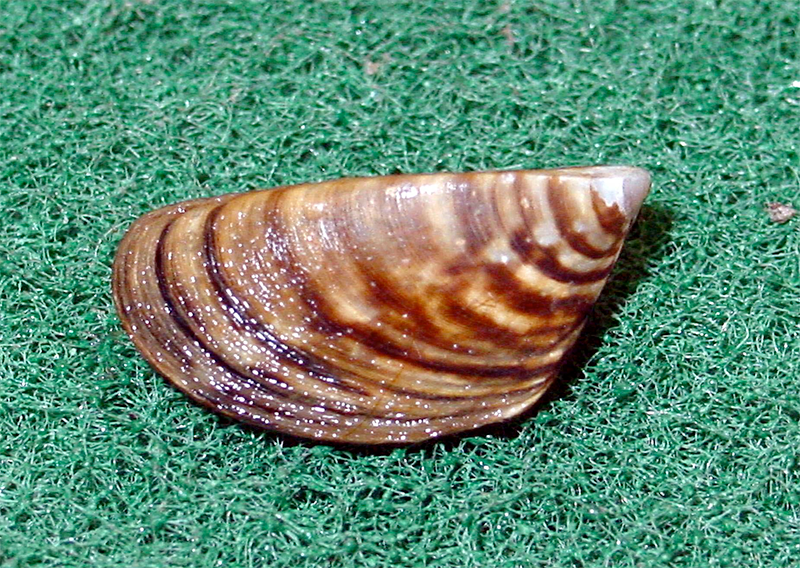 Photo: DOI, USGS NAS

Futher Reading: USDA National Invasive Species Information Center