Aquatic Plants: Water Hyacinth (Eichhornia crassipes)

Origin and Date of Introduction: South America; 1884.
Pathway / Media: Waterways; nurseries and ornamental ponds.
Reason for Introduction: Deliberate; used as ornamental for 1884 World's Industrial and Cotton Exposition in New Orleans.
Preferred Habitat: Wetlands and calm waterways.
Ecological / Economic Damage: Obstructs waterways, decreases biodiversity, creates breeding habitat for mosquitoes.
Control Options: Manual/mechanical removal, herbicides, biocontrol insects. Water hyacinth mats may double in size within one to two weeks, clogging waterways, diminishing oxygen in the water, and excluding native aquatics.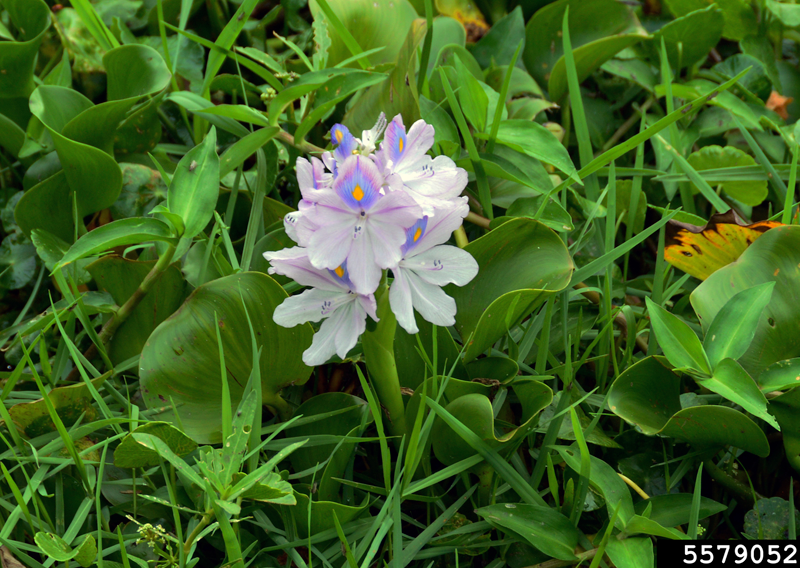 Photo: William M. Ciesla, Forest Health Management International

Futher Reading: USDA National Invasive Species Information Center