Insects: Boll Weevil (Anthonomus grandis)

Origin and Date of Introduction: Central America and Mexico; appeared 1890-1894 in Brownsville, Texas.
Pathway / Media: Monocultural agriculture.
Reason for Introduction: Accidental.
Preferred Habitat: Cotton fields during growing season; spend winter in nearby woods, in ditches, and in piles of cotton trash around gins and old farm buildings
Ecological / Economic Damage: Estimated $14 billion cost to cotton industry. The invasive boll weevil altered the course of history in the American South by devastating the region's premier crop in the early 1900s. It remains a major nemesis of the cotton industry today.
Control Options: Traps with pheromones and pesticides; periodic eradication programs.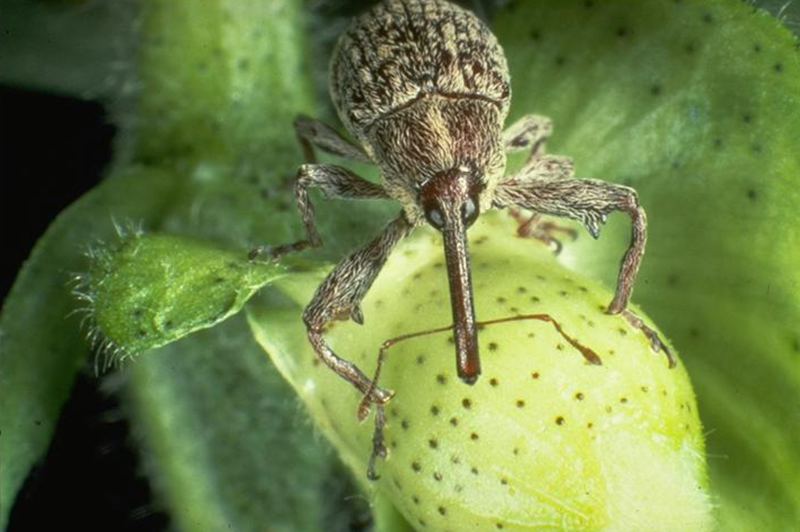 Photo: W. Sterling, Texas A&M

Futher Reading: USDA ARS Service