Aquatic Plants: Giant Salvinia (Salvinia molesta)

Origin and Date of Introduction: Brazil; 1998.
Pathway / Media: Waterways; aquaculture (ornamental ponds and aquariums).
Reason for Introduction: Deliberate, followed by accidental spread.
Preferred Habitat: Slow-moving fresh waters.
Ecological / Economic Damage: Degrades habitat and impedes navigation.
Control Options: Manual / mechanical removal; herbicides; biocontrol insects (Australian imported weevils). In October 2001, Australian imported weevils were released as potential biocontrol agents for giant salvinia at four sites in Texas and Louisiana, including the Toledo Bend Reservoir.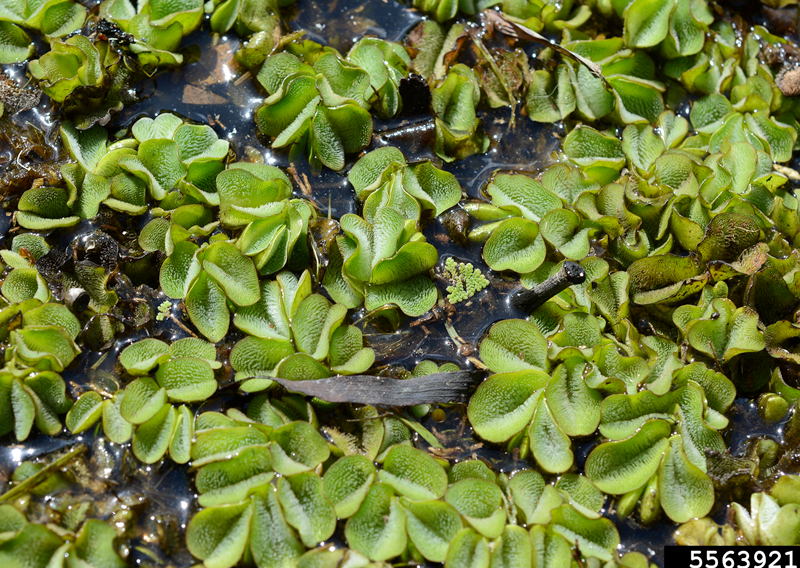 Photo: Shaun Winterton, California Department of Food and Agriculture

Futher Reading: USDA National Invasive Species Information Center