Aquatic Plants: Common Salvinia, "Water Spangles" (Salvinia minima)

Origin and Date of Introduction: South America; unknown.
Pathway / Media: Waterways and wind currents; boats and birds.
Reason for Introduction: Accidental.
Preferred Habitat: Slow-moving fresh waters.
Ecological / Economic Damage: Degrades habitat.
Control Options: Herbicides, mechanical control, possibly biological control by insects. Dense mats of common salvinia can deplete dissolved oxygen in Louisiana's bayous and swamps, causing fish kills.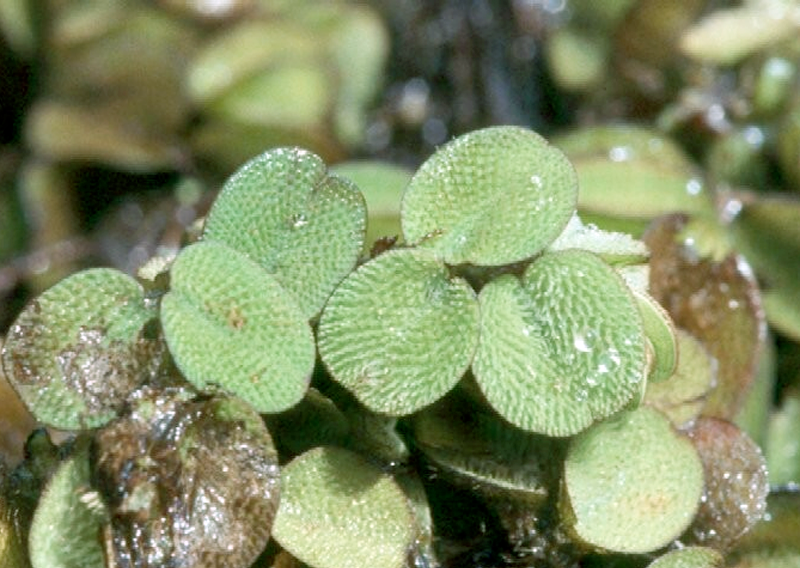 Photo: C. Jacono, USGS Nonindigenous Aquatic Species

Futher Reading: USGS Nonindigenous Aquatic Species