Waterborne: Australian Spotted Jellyfish (Phyllorhiza punctata)

Origin and Date of Introduction: Australia; 1950s-1970s to Caribbean; population exploded along Gulf Coast in 2000.
Pathway / Media: Shipping traffic brought jellies to Caribbean; eddies from loop current in northern Gulf of Mexico probably brought them to Gulf Coast.
Reason for Introduction: Accidental.
Preferred Habitat: Marine.
Ecological / Economic Damage: Potential adverse impacts on Gulf of Mexico fisheries. Australian spotted jellyfish consume large amounts of plankton, potentially impacting gulf fisheries in general and the Louisiana shrimp industry in particular. Growing to over two feet in diameter, they form schools large enough to be spotted from aircraft. They are seen here as white dots in the waters of Lake Borgne.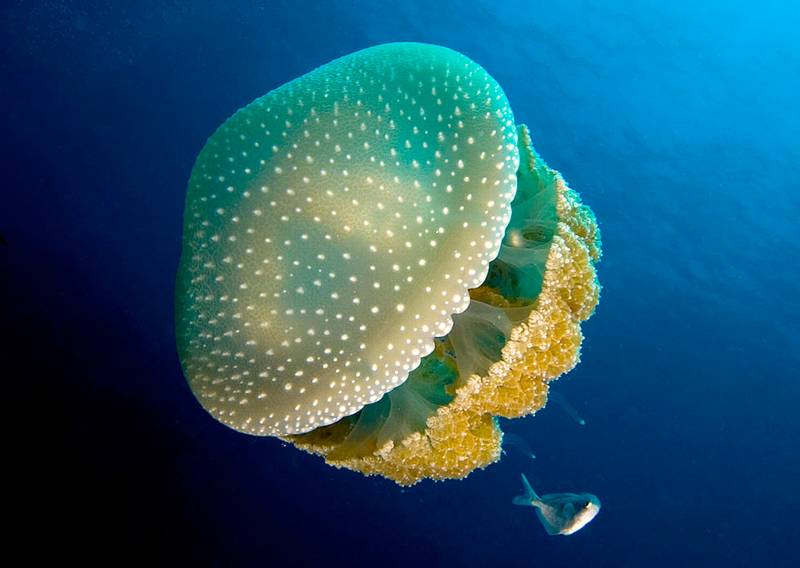 Photo: DOI, USGS NAS

Futher Reading: USDA National Invasive Species Information Center